May 13, 2021 Q1 '21 Earnings Conference Call
Thursday, May 13, 2021 at 4:30 p.m. Eastern Time (ET)
The May 13th 2021 conference call is archived and can be listened to here

March 23, 2021 Q4 '20 and Full Year Earnings Conference Call
Tuesday, March 23, 2021 at 4:30 p.m. Eastern Time (ET)
Nov. 12, 2020 Q3 Earnings Conference Call
Thursday, Nov. 12, 2020 at 4:30 p.m. Eastern Time (ET)
Aug. 13, 2020: 2020 Q2 Earnings Conference Call
Thursday, Aug. 13, 2020 at 4:30 p.m. Eastern Time (ET)
The Aug. 13th 2020 conference call is archived and can be listened to here
May 14, 2020: 2020 Q1 Earnings Conference Call
Thursday, May 14, 2020 at 4:30 p.m. Eastern Time (ET)
The May 14th conference call is archived and can be listened to here
April 2, 2020: 2019 Q4 & Full-Year Earnings Conference Call
The April 2nd conference call is archived
here
.
NOV. 7, 2019: Q3 Earnings Conference Call
Thursday, November 7, 2019 at 4:30 p.m. Eastern Time (ET)
No reservation number is necessary.
AUG. 8, 2019: Q2 Earnings Conference Call
JUNE 28, 2019: Recapitalization Transaction Investor Call
StoneMor Debt/Equity Recapitalization Overview
This announcement is for informational purposes only and does not constitute an offer to sell, or a solicitation of an offer to buy, any security and does not constitute an offer, solicitation or sale of any security in any jurisdiction in which such offer, solicitation or sale would be unlawful.
Contact Information
StoneMor Inc.
3600 Horizon Boulevard
Suite 100
Trevose, PA 19053
(215) 826-2800
Investor Relations:
(215) 826-4438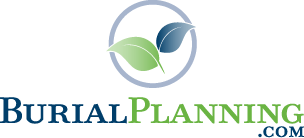 BurialPlanning.com offers information on burial lots and planning services.