Benefits for Full Time Team Members
We offer a variety of competitive benefits to our full time team members. Below is a list of the top benefits StoneMor Partners provides.
Comprehensive Health Benefits
You're eligible for medical, dental, and vision plans allowing you to choose the coverage that is best for you. We also offer prescription plans, health savings accounts, and medical flexible spending accounts.
Tuition Reimbursement
We want to assist you in developing your skills and advancing your career.
401(k) plan
We can help you plan and save for retirement. Effective April 2021, we are excited to announce that we are implementing a company match as part of this benefit.
Paid Time Off
We offer a generous paid time off program for full time eligible positions.
Short and Long Term disability
We want to help you protect your income in a situation where you may be out of work due to a sickness or injury.
Optional Life Insurance
Life insurance can help provide for your loved ones if something were to happen to you. You may purchase life insurance through StoneMor even if you do not elect medical coverage.
Employee Assistance Program
The Employee Assistance Program offers five, free consultation sessions that are completely confidential and can assist you dealing with challenging topics such as the loss of a loved one, stress, drug and alcohol addiction, and more.
Voluntary Products
Allows you to enroll in a Hospital Indemnity, Critical Illness, Voluntary Accident or Whole Life Insurance policy.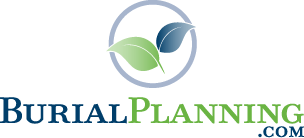 BurialPlanning.com offers information on burial lots and planning services.