Sunday's Breakfast

12|21|18

StoneMor Inc. employees support MorInvolved in collecting Thanksgiving food items for Sunday Breakfast Rescue Mission for the homeless, hurting and hungry. Teams worked together and collected items in groups; our total collection of 651 items, $30 in monetary donations and StoneMor provided 5 turkeys! In addition to MorInvolved donations, we would like to send a special THANK YOU to Inertia: marketing + design for supporting our cause and providing a generous donation of 4 turkeys! During the holiday season, especially Thanksgiving, it reminds us to give thanks and to count our blessings. Suddenly, so many things become so little when we realize how fortunate we are.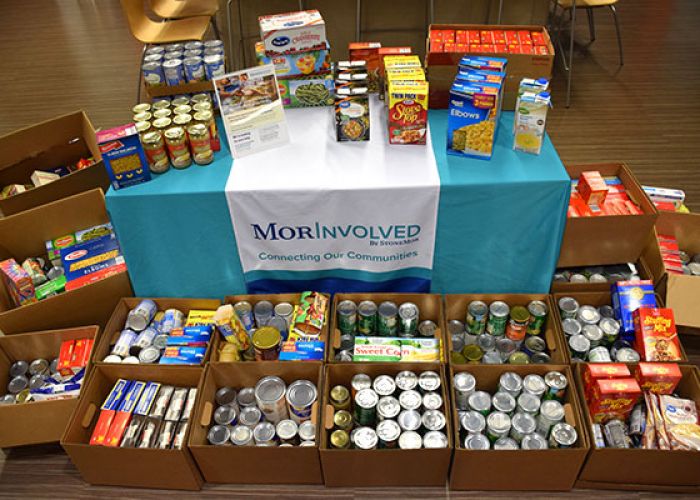 YMCA & Giving Tree Volunteer Event
12|18|18
On Tuesday, Dec 18th MorInvolved volunteered to help our local YMCA organize, unload and sort through donations to fulfill the Giving Tree family wishes that the YMCA assists during the holidays. We were able to see the amount of work that goes into this program and dedication from volunteers who run the Adopt-A-Family Giving Tree program. It was a pleasure to volunteer to assist our local YMCA this holiday season!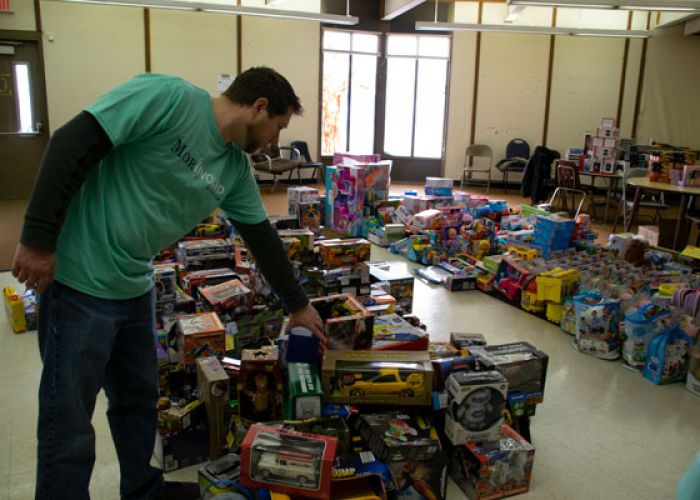 Toys for Tots Drive

12|18|18

In addition to our YMCA donations for the Giving Tree, MorInvolved collected and delivered Toys for Tots donations from our employees!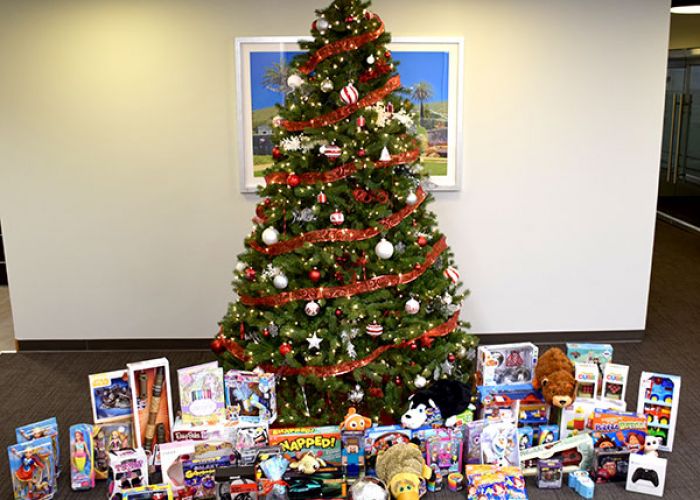 YMCA Adopt A Family Program
12|14|18
StoneMor employees purchased gifts on their own or worked together with their departments to buy special items for the YMCA Adopt A Family Program! We were honored to help make a child's wish come true this holiday season by collected items and gift cards for 16 families! Thank you to our generous employees who supported these families during the holiday season!

4th Annual MorScholars Award Ceremony
11|12|18
Parents, students and school representatives from each of the Philadelphia Catholic Archdiocese schools gathered for the 4th Annual MorScholars Award Ceremony on November 12, 2018. 18 MorScholars young men and women who were awarded a $3,000 scholarship from StoneMor Partners and the Catholic Cemeteries of the Archdiocese of Philadelphia for their high school education. Congratulations to all 18 MorScholars recipients! Best of luck in your academic achievements! We enjoyed a beautiful ceremony with our empowering speakers and our Master of Ceremonies Bob Kelly FOX 29. We would like to thank John W. Hallahan Catholic Girls High School.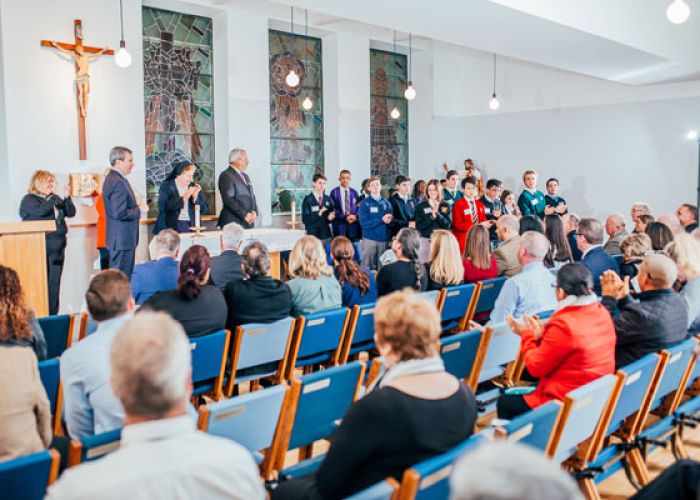 Alzheimer's Association Walk to End ALZ
11|10|18
MorInvolved's friends and family gathered on Saturday, November 10th, at Citizen's Bank Park to support The Walk to END Alzheimer's. MorInvolved was honored to sponsor a table at the walk and be a part of an incredible event and cause. There was a variety of entertainment along our three-mile walk; it was touching to see how many people support this cause in a variety of different ways.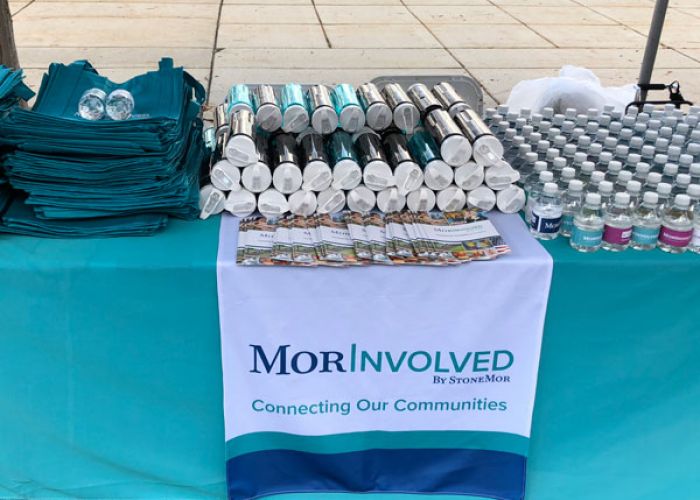 Adopt A Room Program at A Woman's Place Shelter
10|31|18
For the second year, StoneMor Inc. adopted one of the eight rooms in A Woman's Place shelter for women in need. Adopting the room includes providing items such as drapes, paint, blankets, furniture and decor. Women are able to take these items with them once they are ready to leave the shelter. We are touched to hear that five families were able to call StoneMor's renovated rooms a "Home" with our 2017 Adopt A Room donations!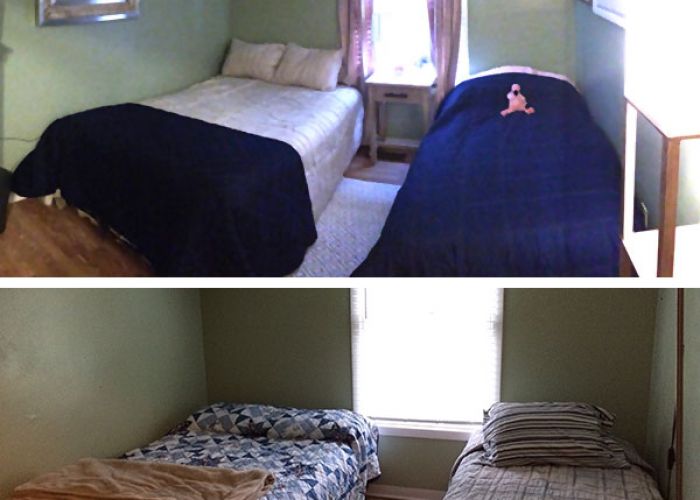 Bake Sale for Alzheimer's Association

10|31|18

Our ALZ Bake Sale was a success! We raised over $170 for the Alzheimer's Association. Thank you to those who supported our bake sale by donating baked goods and those who purchased our yummy treats.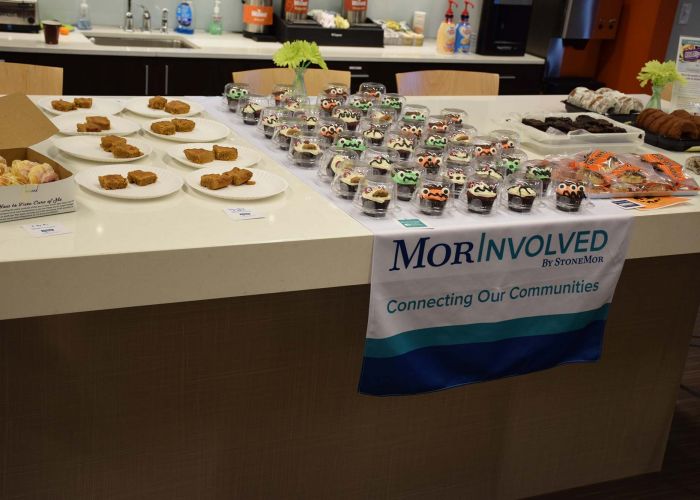 A Woman's Place Donations
10|16|18
During the month of October, MorInvolved supports Domestic Violence Awareness by collecting necessities for women in need and their families.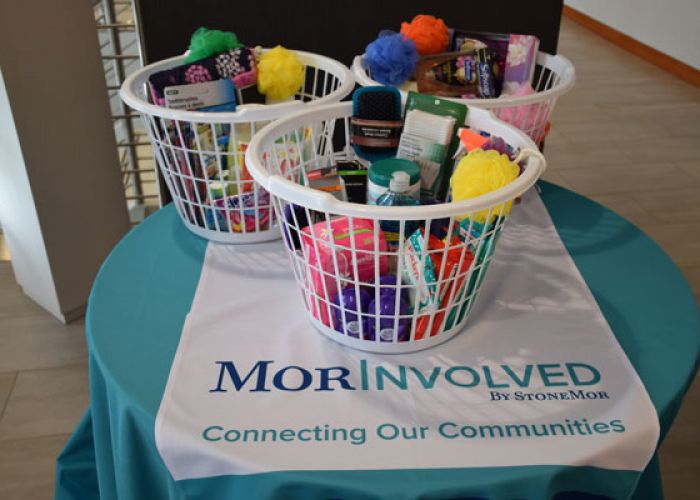 BK5K for Child Life Family Run
9|29|18
We had a blast at Bob Kelly's 5K Family Fun Run Nemours A.I. duPont Hospital at East Goshen Park! This event supports the state-of-the-art TV and Radio Studio within the brand new Activity Center at Nemours A.I. duPont Hospital for Children.
Adults and children were able to run for a cause, there were many activities for families including games, painting pumpkins, music, silent auction items, and a meet and greet with the Philadelphia mascots!
We are honored to be able to support Fox29's Bob Kelly, A.I. duPont and an incredible cause to assist the children and their families to have a place to go to in the hospital to help normalize their time at the hospital.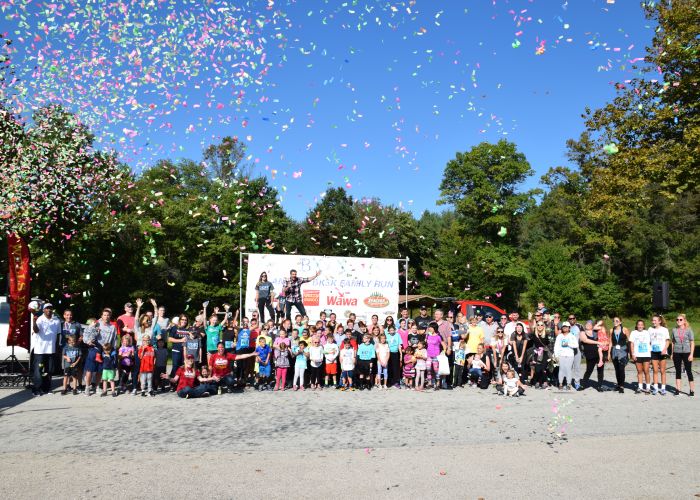 Paint the Town Purple - A Woman's Place
9|29|18
MorInvolved joins A Woman's Place for our second year hanging ribbons and planting lawn signs to raise awareness for domestic violence awareness month.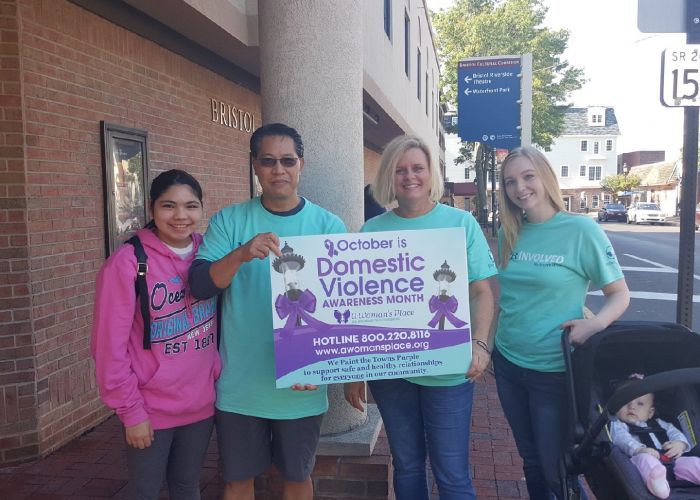 Cradles to Crayons School Supply Donations
8|16|18
Thank you to all our employees that helped us supply children living in poverty with school supplies. Cradles to Crayons constantly replenished school supplies for the children they supply Backpacks to. Our donations will help this organization with these needs.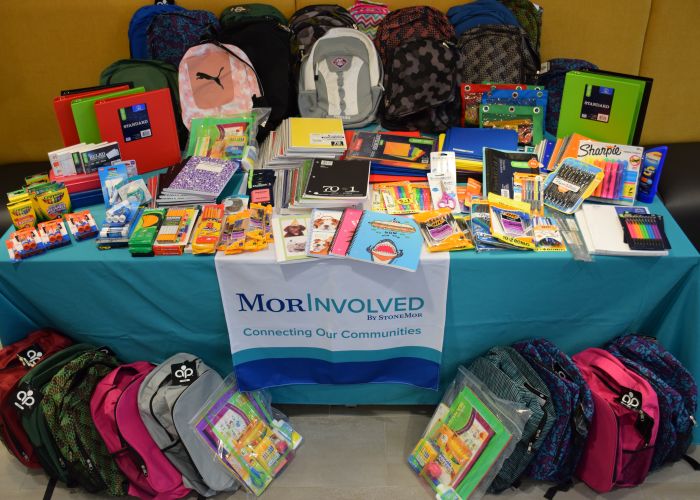 Cradles to Crayons Backpack-A-Thon
8|16|18
On Thursday, August 16th 2018 at Lincoln Financial Field, MorInvolved experienced such a high energetic day working together to support about 150 children get ready for school by assembling school supplies for local children living in poverty. Along with us, there were 600 + corporate volunteers who helped pack and distribute 30,000 backpacks in under 2 hours.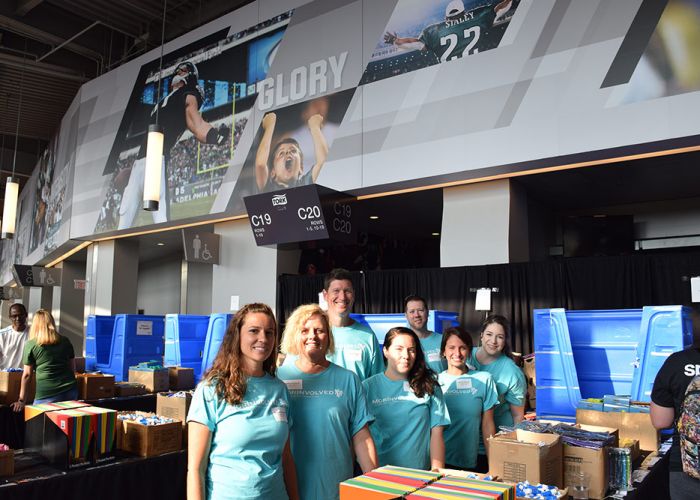 Cradles to Crayons Back to School Cards of Encouragement
7|21|18
Employees and family members made 62 encouraging back-to-school cards for children living in poverty! We are delighted to have been invited to join Cradles to Crayons at their annual Backpack-A-Thon!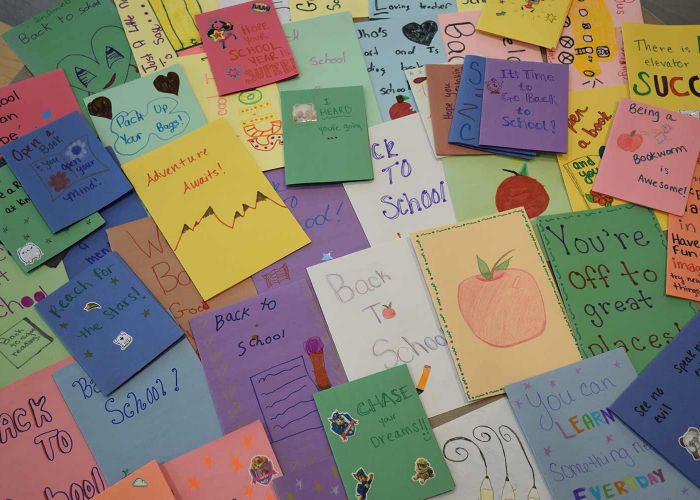 Philadelphia Soul Military Appreciation Night

6|28|18

We are honored to sponsor the Philadelphia Soul Military Appreciation Night Saturday, June 30th at 7pm at the Wells Fargo Center.
Our sponsorship will support 30 tickets for brave, active duty military members and their families to attend the Military Appreciation game and enjoy a fun night out together and relax.
We thank all the men and women who serve our country!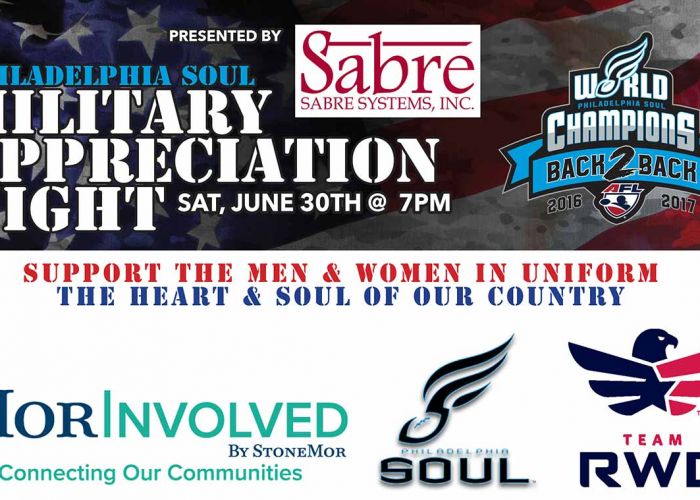 Muscular Dystrophy Summer Camp
6|21|18
MorInvolved had a blast at the MDA Summer Camp Carnival! Campers enjoyed our fish bowl game and prizes along with the many other games and activities, including getting a ride on motorcycles, making tie dye shirts, playing baseball and getting a autograph from Philadelphia Phillies' and Host for the MDA Walk & Summer Camp Rys Hoskins!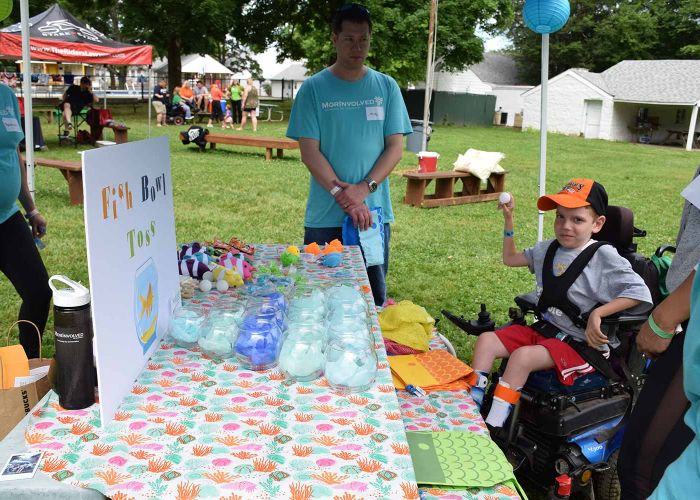 Alzheimer's Association The Longest Day
6|21|18
Employees Baked Cookies donate to the ALZ Longest Day Bake Sale in Philadelphia. Together our help will raise funds and awareness for care and support while advancing research towards finding the first survivor of Alzhemer's.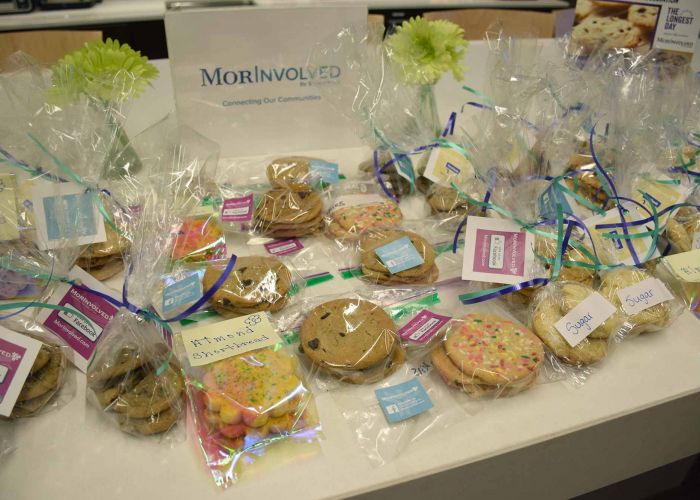 Delaware Valley Vietnam Veterans Flag Memorial

6|8|18

MorInvolved supports our veterans at the 33rd Delaware Valley Vietnam Veterans Flag Memorial. We planted flags to represent those that sacrificed their lives and those unaccounted for during the Vietnam War. Together we show our appreciation, support and honor those who have served for our country!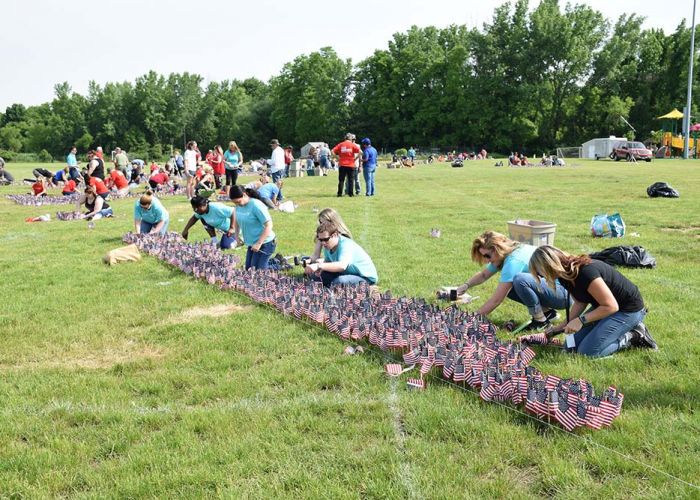 MDA Summer Camp Drive

5|24|18

MorInvolved and our Employees show their generous support donating Snack and beverage items and necessities for the Muscular Dystrophy Association Summer Camp. Wishing all the children participating in the MDA Summer Camp a fun time! "MDA Summer Camp provides opportunities for children and teens with muscular dystrophy and related diseases to participate in enriching recreational experiences that promote independence and self-confidence— while developing critical skills and forming lifelong friendships." - MDA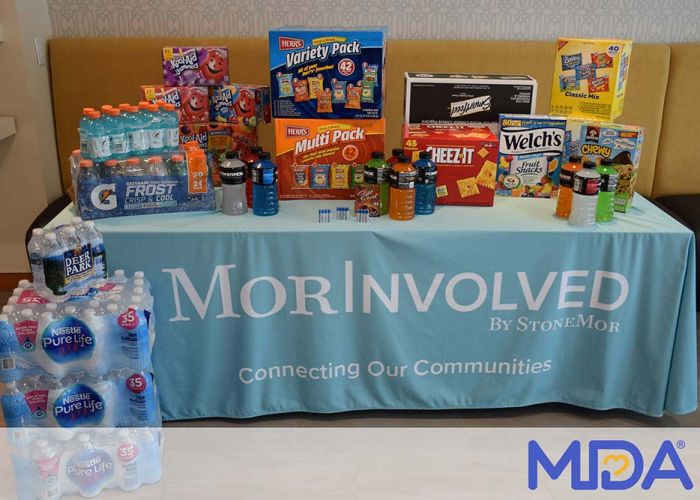 MDA Muscle Walk
5|12|18
We are honored to have been a part of the Muscular Dystrophy Association Muscle Walk! There were a number of sponsored tables to visit, some team members from the Philadelphia Phillies and Philly Phanatic attended the event and a touching ceremony. MorInvolved conducted a craft with children and a sponsored table. Children enjoyed our craft table making birdhouses and masks before the walk.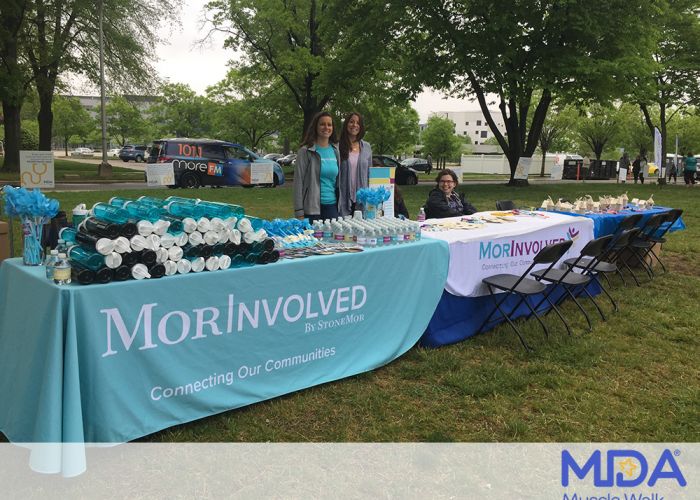 Take Our Daughters & Sons to Work Day

4|26|18

During the children's visit for Take Our Daughters and Son's to Work Day, MorInvolved showed the children how we have been connecting and giving back to our community. The Children were able to help make cards for Cradles to Crayons Backpack event, make fleece knot blankets for Nemours Hospital, show awareness for Autism by Lighting It Up Blue, and each child brought in food items for the Bucks County Homeless Shelter. The children really enjoyed getting Involved!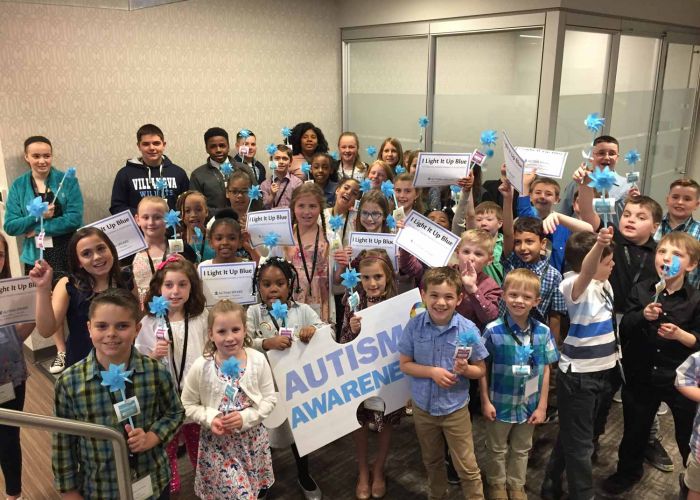 Autism Awareness Month

April - Autism Awareness Month. During the month MorInvolved raised awareness and employees purchased Puzzle Pieces on Jean Day to support Autism. The Puzzle Pieces were displayed on a Tree in our hallway. Employees wrote nice messages or their name on a piece to those affected by this disorder.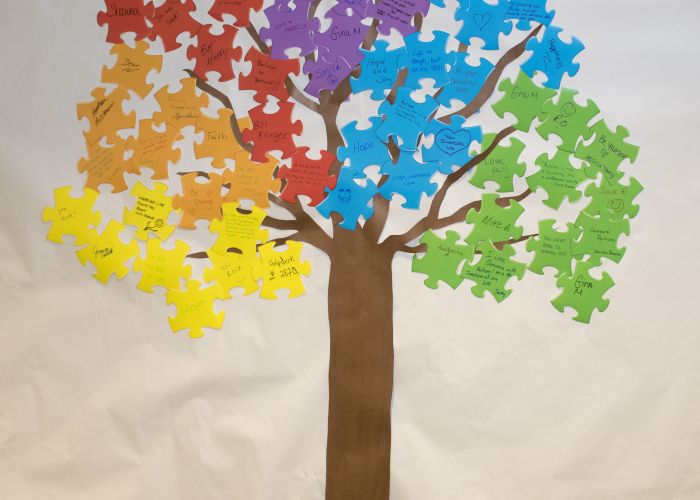 Autism Awareness
4|2|18
MorInvolved members gathered to observe and support World Autism Awareness Day on April 2nd to Light it up Blue.

Volunteering in the Child Life Activity Center
3|23|18
A.I. duPont Hospital for Children| Nemours developed the Child Life Activity Center. This center is a nurturing environment used to address the psychosocial needs of children. MorInvolved volunteered to conduct a painting party, allowing the children to have fun creating artwork. Bob Kelly joined us during our event. We had such an amazing time painting with the children and Bob Kelly FOX 29.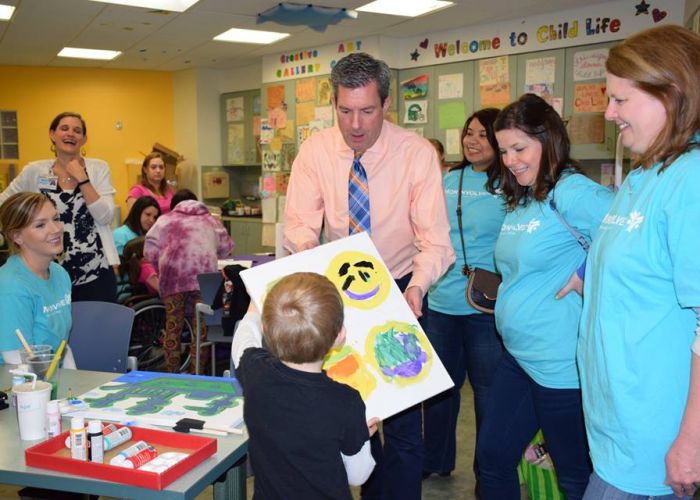 Donating Blankets to Nemours/duPont Hospital for Children
3|16|18
We thank our kind employees for volunteering time during their busy work schedule to make fleece knot blankets for children at Nemours/Alfred I. duPont Hospital for Children and thank you for additional blanket donations!
We were able to donate 25 blankets and several books during our Child Life Activity visit with the children.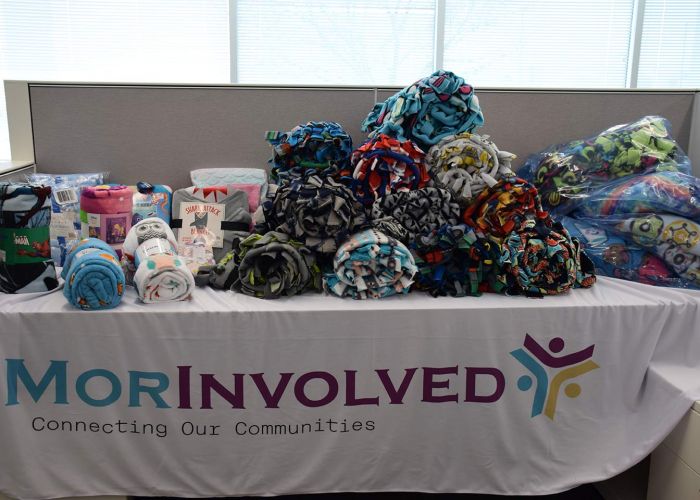 Volunteering at Women's Humane Society
2|22|18
StoneMor employees and the MorInvolved team loved volunteering with our local Women's Humane Society Animal Shelter & Hospital! After our light duties, we were able to stay and play with some of our new furry friends.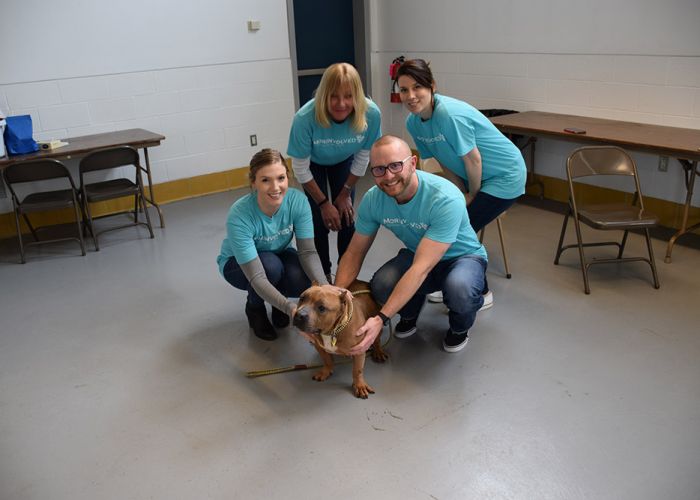 Donations to Women's Humane Society
2|20|18
MorInvolved collected items and monetary donations for the Women's Humane Society Animal Shelter & Hospital. Thank you to those who participated; the humane society was very grateful for our contributions.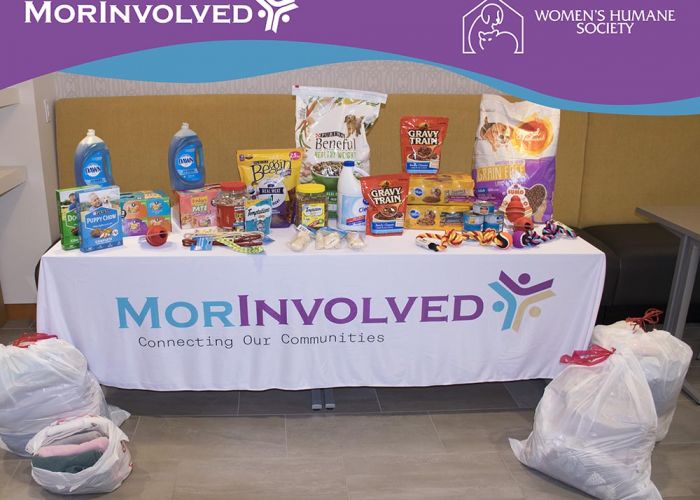 Volunteering at Cradles to Crayons

1|20|18

We had an incredible time volunteering at Cradles to Crayons Philadelphia. The feelings we experienced from helping unfortunate families were very moving and touched us all. It was worth every moment helping sort and fill the numerous KidPacks, an extensive and impressive process!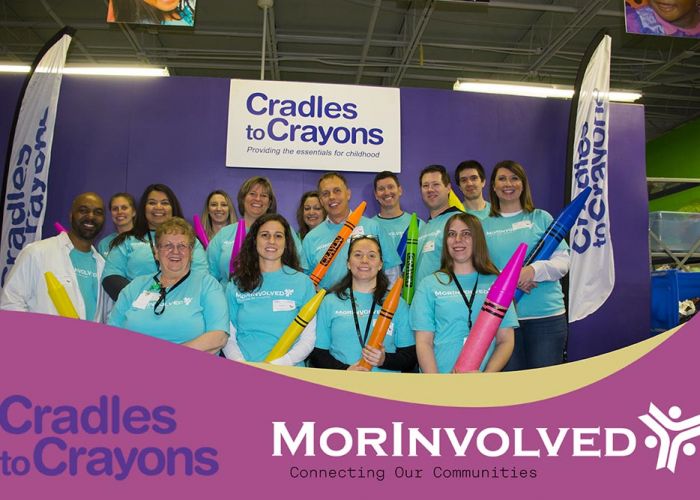 Donations to Cradles to Crayons
1|18|18
On January 11th and 18th, employees donated $2 to wear jeans for a cause—children living in poverty—for Cradles to Crayons. A member of ours matched those donations, and the company provided additional funds to purchase new items: clothes, diapers, wipes, baby bathing slings, washcloths, and other high-priority items.
In addition to monetary donations, employees donated gently-used children's clothes, books, toys, and other necessities.